Union City, CA
Great Exchange Covenant Church East Bay
Great Exchange Covenant Church East Bay
An Evangelical Covenant Church church in Union City, CA
Who We Are
We're a small, young, multi-ethnic Christian church. We believe that faith in Christ can change us and those around us.
We focus on cultivating a love for God, each other, and our local community through: worship, children programs, small groups, wo/men's ministries, service projects, social justice, and sharing lots of meals together.
For more info, visit our website, or
our Yelp page.
We're a church in the East Bay with members in Union City, Fremont, Newark, Hayward and beyond! —Union City, Fremont, Newark, Hayward and beyond! Historically an Asian-American church, we are growing into a multi-ethnic expression of the church.
About Us
Leadership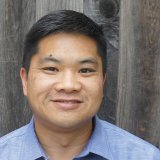 Brian Hui
Lead Pastor
Pastor Brian is a born and raised here in the East Bay. He became a Christian as a student, attended Berkeley and was in printing & IT before becoming a pastor. His passion is to cultivate an authentic counter-cultural community of faith where we come to know and experience Christ together through worship, Scriptures, and relationships. But where we also share Christ through conversation, compassion, and social justice. Brian is also an adjunct professor at Western Seminary, board member at Missio Dei, and active in cultivating leaders for multi-ethnic and Asian-American churches. In his spare time: he loves eating good food, staying active thru boxing, and laughing with his growing family.