Kansas City, MO
Grand Avenue Temple United Methodist Church
Grand Avenue Temple United Methodist Church
A Church With No Walls - a "multi-cultural/economic/ethnic/racial" congregation!
Kansas City, MO
Our Services
Leadership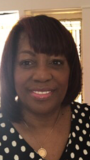 Cherryll Doughty
Pastor "D"
I am committed to changing lives by building the Kingdom of God through Christ Jesus together, for we church with no walls!
Grand Avenue Temple is an accepting, affirming church. Attend and you will leave feeling that you already belong.