Grace Presbyterian Church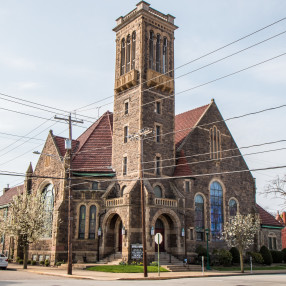 Who We Are
At the corner of Arch and Jefferson
Our Vision Statement - The people of Grace Presbyterian Church are called by God and empowered by the Holy Spirit to share with our neighbors, both near and far, the Good News of Jesus Christ and to serve them in order that God would be glorified and that lives would be changed.
---
---
Our Services
Service Times
---
Rev. Dana Wilmot
---
The leadership and congregants of Grace are warm, welcoming and ready to assist their neighbors within and beyond their community. Blessings!

Hi! I was just thinking about you and Jennie bc I saw you all those years ago and happy to see you got to do your dream of pastoring! I hope all is well! I think of you guys from time to time and remember our work together fondly when I think of all the couples I've seen: I still have the ornament Jen gave me. I now own a counseling and coaching center in Florida. Hope all is well! Please tell her hello! Christa Hardin (from Access Christian Counseling in Southfield).
Create an account or sign in to save your experience.
Go here? Tell us why you love Grace Presbyterian Church. Visited? Tell us what a newcomer can expect.