Grace Chapel - Lexington Campus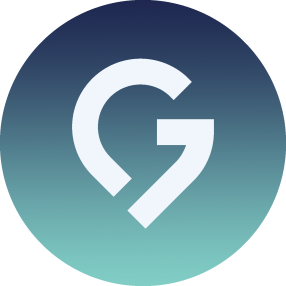 Who We Are
Discovering life with God for the good of the world.
Grace Chapel is a non-denominational, multicultural church whose passion is to engage people in going deeper, getting closer, and reaching wider in Christ.
Grace Chapel began in 1948 when a few families in Lexington, Massachusetts, started meeting in their homes weekly for a time of worship, Bible study and prayer. Since incorporating in 1956, Grace Chapel has steadily grown, from a few dozen people gathering in rented space in Lexington to over 3,000 people meeting for worship services, children's and youth programs on Sundays and during the week.
Each week our five campuses around Greater Boston welcome people from more than 200 towns and from many different church traditions, communities and cultures. In the mid-nineties Grace Chapel began to take intentional steps towards becoming a multicultural congregation, and today approximately 30% of our congregation will trace their cultural heritage to Asia, Africa, Latin America, Eastern Europe, the Caribbean and the Pacific Islands.
In addition to the ministries offered online and at our in-person campuses, Grace Chapel partners with over 80 local, regional and international ministries. The church has a staff of approximately 70 people, led by Rev. Dr. F. Bryan Wilkerson. Bryan has served as Senior Pastor since September 2000.
---
---
Our Services
Service Times
Sunday
09:15am

-

Classic Worship Music & Live Teaching at Lexington Campus

11:00am

-

Contemporary Worship Music & Live Teaching at Lexington Campus
What to Expect
---
Bryan Wilkerson
Bryan Wilkerson has served as Senior Pastor at Grace Chapel since September of 2000, having previously served for 16 years as Senior Pastor at Shelter Rock Church in Manhasset, New York. Bryan is a graduate of Wheaton College and Denver Seminary. Additionally, he holds a Doctor of Ministry degree from Gordon-Conwell Theological Seminary. Bryan is a frequent contributor to Preaching Today and The Leadership Journal and enjoys speaking at Camp of the Woods and other conferences. Bryan's life mission statement is "to lead as many people as possible to a joyful and growing relationship with Jesus Christ and His Church." He is passionate about communicating God's truth with clarity, warmth, and relevance to our daily lives. He enjoys the challenges of leading a large, vibrant church, and of working with a gifted, dedicated staff. When he isn't in meetings or preparing messages, Bryan can be found running or biking the back roads and trails of New England. He and his wife Karen live in Bedford and have enjoyed 31 years of marriage. They have four children, Kelly (28), Brendan (25), Mark (22), and Daniel (19).
---