Grace & Peace Presbyterian Church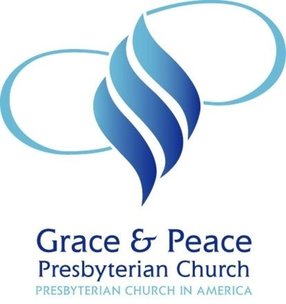 Who We Are
Bible believing, Reformed, Christ-centered, Biblical Worship
As a member of the Presbyterian Church in America, Grace & Peace Presbyterian Church seeks to be true to the Scriptures, committed to the Reformed Faith, and obedient to the Great Commission.
We seek to worship God according to His word, uplift and encourage each other in the Lord Jesus Christ, and reach out to those that have not yet come to know our great Savior.
All are welcome to join us for worship, youth and small group ministries and involvement in other aspects of our church life.
---
---
Our Services
Service Times
Sunday
10:30am

-

G&PPC holds Sunday school at 9:15 AM, followed by a social time at 10:00, which is followed by worship at 10:30

05:30pm

-

On the 2nd and 4th Sunday evening of each month (Sept - May) G&PPC holds our adult Bible study that runs concurrently with our Kid's Club and Youth Group
What to Expect
---
Bill Mayk
Bill Mayk is the founding pastor of Grace & Peace Presbyterian Church. Prior to beginning this church planting work in the Pottstown area, Bill served as a hospice chaplain and a missionary to Mexico and Jordan. In Mexico, he was co-founder and instructor at the Seminario Theologica Interdenominatconal. In Jordan, he served with Samaritan's Purse during the First Gulf War. He also served as an adjunct faculty member at Eastern University in St. Davids, PA, and prior to that he worked in the IT field for various corporations for over twenty years. Bill earned his MDiv from Biblical Theological Seminary. He is married to Renee, and they have two children, Daniel and Michelle.
---