Georgetown Presbyterian Church
Who We Are
Serving the Nation's Capital Since 1780
Inspired by the Reformed tradition, our church lives at the intersection of centuries of tradition and energetic, current engagement with our city and the world. We gather, young and old, across the political spectrum, and from throughout the DC Metro area, in the hope of worshiping God together and being a community of faith and witness.
We intend for our community to be one of generous hospitality, transformative mission, rigorous Christian education, and robust faith and worship. We are members of the Presbyterian Church (USA), which means our community is part of a larger regional church body, and a national governing body. Every member has a voice in church matters. Whether a long-time Presbyterian or a newcomer to faith, please come and join us.
---
---
Our Services
Service Times
What to Expect
---
Leadership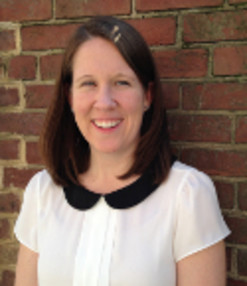 Rev. Camille Cook Murray
Head Pastor
Camille Cook Murray has served as the senior pastor of Georgetown Presbyterian Church since 2010. Her academic background consists of a BA from Vanderbilt University with a dual major: Religious Studies with Honors, and Psychology; Masters of Divinity from Princeton Theological Seminary; and a Masters of Theology in Applied Theology from Oxford University. After graduating from Princeton Camille received the Parish Pulpit Fellowship taking her to the United Kingdom for studies and ministry. Camille previously served congregations in Oxford, London, Johannesburg, and New York City. Camille serves on the board of directors of the Reformed Institute and as a trustee of Princeton Theological Seminary. Camille lives in Georgetown with her husband Roddy and their daughter Maisie.
---
We're social media experts who know you should be using Instagram and YouTube to grow your church but it's not always easy. We make it simple. Introducing Social Growth Engine rated 5 Stars on Trust Pilot. We're a Wyoming, USA Company Get in touch https://socialgrowthengine.com