Broken Arrow, OK
Gate of Destiny Worship Center
Gate of Destiny Worship Center
"Hosting His Pressence"
Broken Arrow, OK
Who We Are
Often when we are asked to describe our fellowship we have great difficulty because everything sounds so cliche'. We don't fit anyone's mold because we make pursuing the will of the Creator our priority and we endeavor to enter HIS rest and ONLY say what HE is saying and teach what HE is doing.
IT IS ALL ABOUT HIS PRESENCE, HIS GLORY, HIS KINGDOM!
About Us
Our Services
Leadership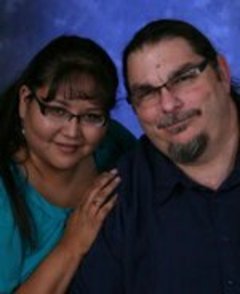 Apostles Gene & Glenda Mansfield
Gene and Glenda Mansfield are both commissioned by Chuck Pierce and Glory of Zion International and ordained as Apostles by John Mark Pool of Word to the World Ministries While they have a Global vision, Gene and Glenda call Broken Arrow home and they know that the Father has planted them there with purpose for both their City and the Green Country region. To establish a local house with a regional Kingdom vision. Kingdom transformation for Broken Arrow and the Tulsa area are paramount in their vision for ministry. They know that success must start at home. Gene Mansfield - Gene has a phenomenal testimony of strong roots in the Methodist Church followed by a decade of decadence that nearly cost him his life on a dozen of occasions. This was followed by miraculous deliverance and physical healing that has resulted in nearly 2 decades of healings and miracles and over 10,000 salvation's. Gene is in his 20th year of ministry and has served in almost every area of ministry from Helps to Leadership, serving in the offices of Youth Pastor, Evangelist, Associate Pastor, Senior Pastor, Prophet and Apostle. Gene is internationally recognized as an Apostolic/Prophetic voice ordained for this hour in the Body of Christ. Having fathered ministers and ministry in both the US and Canada as well as abroad. Gene has spent the majority of 2 decades ministering healing and deliverance, preaching and teaching the Kingdom of God. He ministers regularly from and flows freely "in" the Glory Realm sharing "Present Truth" with amazing simplicity. Demonstrations of the Power of God in signs, wonders and miracles occur regularly in his meetings. Glenda Mansfield - Glenda has been involved in ministry since she was a teenager in Campmeetings with her father Glenn Chief. In addition to her over all "Call to Ministry", she has a specific Apostolic call to the First Nations of Canada. Glenda preaches and teaches in a way that causes the hearer to be enriched and catapulted forward in their understanding of and relationship with GOD, as well as flowing heavily in worship and song. Glenda is an amazing Apostolic/Prophetic voice to this generation that ministers strongly in the Gifts of The Spirit and the "Song of Lord". Both of the Mansfield have a passion for preaching and teaching Present Truth realities concerning the Kingdom and who we are in the Kingdom of God. They also have an undying passion for the First Nations of Canada which are one of the most unreached people groups in the world today.