Freedom in Christ Fellowship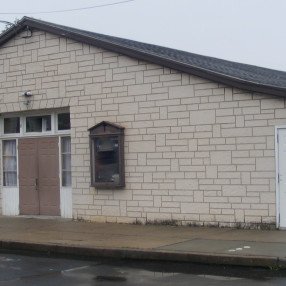 Who We Are
Knowing Christ and making Him known
Freedom in Christ Fellowship was started in the fall of 2000 from Lebanon Christian Fellowship, which was located here at 118 North 14th Street. Freedom in Christ Fellowship chose to meet at 12 North 9th Street which was also being used as a café outreach for youth. For about nine years we were involved in the work of this café. We also were the home church for men who were in the Discipleship Program of Jubilee Ministries. This gave us the opportunity to meet many men and to share the fellowship we have in Jesus Christ with them. A priority of ours has been to know Christ. We believe this is the most important work we can do and we could say that this priority has resulted in what we do as a church.
Our other passions and priorities include preaching and teaching the Word of God, worshiping though music, small group fellowships, cooperating with other churches in doing ministry, inviting missionaries to share of their work, and sharing the message of the Gospel of Jesus Christ with friends and neighbors.
---
---
Our Services
Service Times
Sunday
10:00am

-

Worship Service
What to Expect
---
Leadership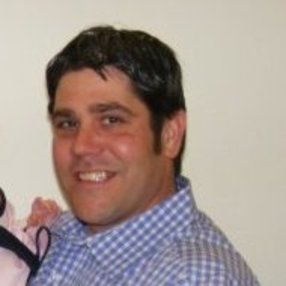 Michael Clancy
Lead Pastor
A native of Philadelphia our pastor, Michael Clancy was delivered from heroin. Homeless on the streets of Kensington in 2000 Michael was robbing people to supply his habit. One night in desperation he cried out "God if you're real, save me from this addiction". The next day after a robbery "gone bad" he found himself in CFCF (Curran-Fromhold Correctional Facility). After a long bout with heroin withdraw, Michael knew his prayer had been answered and he started to attend church. It wasn't long after he heard the gospel message that he began to confess that Jesus is Lord and Savior of his life. Michael was sentenced and served the next 2 ½ years upstate at Mahanoy State Prison. He never looked back. Michael continued every step of his life in devotion to God through Jesus Christ. In 2004 he entered the Jubilee Ministries Christian Discipleship Program where he attended Freedom in Christ Fellowship. He quickly began attending small groups and prayer groups as well as helping out within our local ministries. Jesus was shaping him. For the next six years he worked for the program as the house supervisor. During this time he fell in love with the pastor's daughter. And in 2009 Deborah became his wife. Within two years they had their first daughter Lydia. Freedom in Christ's pastor, Daniel Miller, also Michael's father-in-law was called by God to step down from pastoring. After some time and a tug on Michaels heart. God revealed Michael as the new pastor on October 7th of 2013. The next year Michael and Deborah had their second daughter Nora. Michael's interest are Jesus, his family and his community. He has a heart for those who are hurting in addiction and the homeless. If you would like to hear more of his story, are struggling with an addiction, or know someone who is he would be happy to talk with you. Please feel free to contact him via:
---
I appreciate our loving family atmosphere coupled with good Biblical messages.