Fourth Presbyterian Church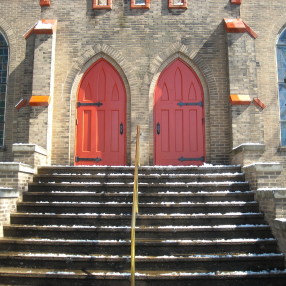 Who We Are
Mission
Fourth Presbyterian Church is a particular congregation of the Presbyterian Church (USA). Our mission, as shaped by holy Scripture and the Constitution of the Church, is to offer a clear and distinct witness to the gospel of Jesus Christ by:
1) Centering the life of the congregation in the Word of God proclaimed in worship, enacted in sacraments, studied with care, celebrated in song, and embraced in personal devotion;
2) Forming a fellowship of believers who will bear witness to their faith individually and corporately through caring for one another, serving others in the name of Christ, declaring God's will for the right ordering of our common life, and sharing God's grace with all;
3) Passing on the faith of the church from generation to generation through an active program of Christian education and nurture for all ages in which believers are encouraged to grow toward maturity in Christ and obedience to God's will in all of life;
4) Encouraging faithful stewardship of the gifts of time, talent, and substance which God has entrusted to us for building up the church and demonstrating the kingdom of God to the world.
Description
WORSHIP SERVICES are held each Sunday morning at 8:45 and 11:15. The Lord's Supper is celebrated on the first Sunday of each month and on special occasions.
CHURCH SCHOOL is scheduled each Sunday morning at 10:00. We have classes for all ages, and everyone is welcome. A nursery is provided.
A wide variety of FELLOWSHIP GROUPS and MISSION OPPORTUNITIES
OFFICE HOURS are Monday through Thursday, 8:00 a.m. to 4:30 p.m., and Friday, 8:00 a.m. to 1:00 p.m.
---
---
Our Services
Service Times
Sunday
08:45am

-

Early Service

10:00am

-

Sunday School for all ages

11:15am

-

Late Service
---