Four Winds Anglican Mission
Who We Are
An Artistic, Socially Conscious, Community of Faith
Four Winds Mission is a faith community swimming in the ancient-future stream based in Spring Hill, TN. We are a part of the Anglican tradition, one of the first Protestant churches with a long history of bridge building between all Christian traditions.
Our service uses ancient forms of worship alongside progressive expressions. If you have never experienced any form of liturgy it may feel foreign to you. Between the symbolism, the call and response prayers and the imagery used throughout the service it is impossible to absorb everything in one sitting. Each week as you return to the service you will begin to sense the rhythm. Our worship is very intentional. It has purposeful ebbs and flows. Like a thoughtful poem each element builds upon the next and each layer builds upon deeper layers of meaning.
Liturgy literally means, 'the work of the people.' This means that what we do here before God, we do together. The ultimate goal is to pour ourselves out completely in worship to God that He might once again fill us anew. As we take this journey we seek to bring a beautiful, truthful and good offering to our God.
---
---
Our Services
Service Times
Sunday
10:00am

-

All welcome. Ancient/Future blend. Also online at http://www.ustream.tv/channel/fourwindsmission
Wednesday
06:00pm

-

The 2nd and 4th Wednesday nights we gather to eat, share, explore God's Word and pray for one another, the community, country and world. Youth from 6th-12th grade meet at the same time.
What to Expect
---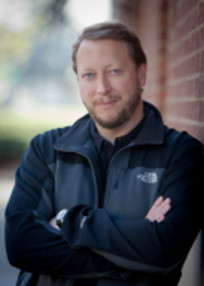 Brad Mathias
Parenting should be full of faith, family and adventure… not dread, frustration and regret. Road Trip Parenting is a unique blog designed to serve as a fun and practical resource for parents, pastors and those who serve kids. Author Brad Mathias is president of Bema Media LLC, the parent company of iShine, the world's largest preteen Christian media group. Author of "Road Trip to Redemption", Brad and his family have appeared on numerous national Television and Radio programs (Chris Fabry Live – Moody Radio, AFR, LeSea Broadcasting, Crossroads Canada TV, CBN, TBN, Dennis Rainey -Family Life Today) , as well as a contributing author for several national Christian magazines and websites. Mathias Family - 2014 Mathias Family – 2014 Brad also serves as pastor of the Four Winds Anglican Mission in Spring Hill, Tennessee. Survivors of an almost-divorce, Brad and his wife, Paige, have been married for over twenty-two years and have a full house with four kids. Blessed with a redeemed marriage and a restored home, Brad is actively engaged in ministry to families in crisis. Laugh and cry along with Brad as he writes of his life experiences as a pastor, husband, father, and Christian media executive. An ardent outdoors-man, adventurer, and lifelong fan of road-tripping, Brad loves to explore hidden country trails and roads less traveled. Through his unique background and personal testimony, Brad provides an insightful and practical perspective on the challenges of modern-day parenting and family life. Brad Mathias - Bio Pic March 2012 Follow along with Road Trip Parenting as we seek to balance the demands of a hectic, often overwhelming life with the need to transfer our faith to our kids. Its our desire to ignite hope one week at a time… sharing encouragement, humor and insight along the way… our goal is the same as yours, we just want to keep our families "in between the lines and on the road of life". RoadTrip to Redemption Book ThumbnailFor media inquiries or speaking engagements, contact Nashville Publicity Group or download PR details directly from Tyndale. Road Trip Parenting Book, "Roadtrip to Redemption -( Tyndale – Momentum Publishers) is Available on Amazon – Kindle, Google Books or in paperback at the iShine web store If you just want to follow along, simply "Subscribe to RTP" on the right side of this page ! You will get an email copy of each new posting in your in-box as long as you desire. Brad's New Book with Tyndale Momentum! Brad's New Book with Tyndale Momentum! To find out more about iShine Live - the Teen-tween Ministry that Brad oversees. Video Interview with Brad about his book! Video Interview with Author and Pastor Brian Hardin of the Daily Audio Bible http://vimeo.com/29938682 Interviews and Public Engagements are welcome, please email us at b
[email protected]
for more information and to confirm availability:
---