Who We Are
The Birthplace of Religious Freedom
The Old Quaker Meeting House has been used by Flushing Meeting of the Religious Society of Friends as a house of worship for more than 300 years. The house remains today much as when it was first built, with dark, warm floorboards, simple benches and hand-hewn timber ceiling beams. To step across the threshold is to leave the present behind and to enter a profoundly sacred space seasoned by centuries of devotion. To those who visit, the Meeting House is a peaceful reminder of an eventful and historic past.
Worship at Flushing Meeting takes places weekly every First Day (Sunday) and is unprogrammed. Friends sit in expectant waiting for the promptings of spirit. Vocal ministry may be offered by anyone as led. Messages are generally brief and Friends are encouraged to leave ample space between messages.
All are welcome to worship with us every First Day (Sunday) at 11:00 A.M. Tours of the historic meeting house and graveyard take place 12:00 P.M. every First Day or by appointment two weeks in advance. For more information, visit us at http://flushingfriends.org/.
---
---
Our Services
Service Times
Sunday
10:00am

-

Reading Group

11:00am

-

Worship

12:00pm

-

Tours & Fellowship
What to Expect
---
Leadership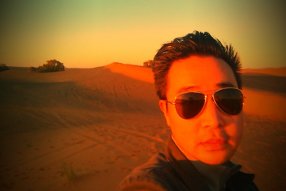 John Choe
Co-Clerk
As Executive Director of the Greater Flushing Chamber of Commerce, I empower local residents and entrepreneurs with innovative strategies that identify and leverage resources, advocate for policy reforms, and create economic opportunities for a strong, diverse, and sustainable community.
---