Fishinger Road Church of Christ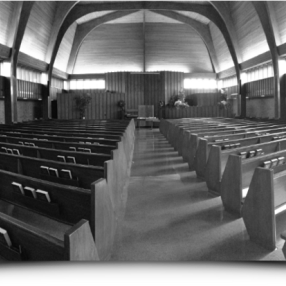 Who We Are
Conservative, Christian, Church of Christ, Biblical, Bible Based Church.
Serving the Columbus, Ohio community, the Church of Christ at the corner of Fishinger and Kenny Roads is a fellowship of believers devoted to the truth of Scripture and its application to our lives. The Church of Christ is a congregation of Christians, joined together to do God's will and serve as his representatives in the world. Believing the Bible is the word of God, the Church of Christ bases its teachings only on the Bible and search the scriptures as our guide and authority. To do so, we follow the teachings of our Lord, Jesus Christ and the examples set by the apostles and the first century church as described in the New Testament.
"Salute one another with a holy kiss. The churches of Christ salute you."
- Romans 16:16 (KJV)
Visitors are always welcome at any of our times of Bible study, worship or fellowship. We offer classes and activities for children, students, and adults of all ages. We welcome the opportunity to study and share scriptures with you. You are invited to browse this website to learn more about us, listen to the copies of our radio broadcast online and most importantly, visit us at 1130 Fishinger Road. Please contact us with any questions you have about the Bible or our congregation.
---
---
Our Services
Service Times
Sunday
09:00am

-

Worship Service

10:15am

-

Bible Study - All Ages

06:00pm

-

Worship Service and Children's Bible Study
Wednesday
07:00pm

-

Devotional followed by Bible Class - All Ages
What to Expect
---