First Presbyterian Church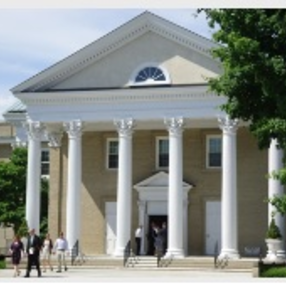 Who We Are
Make the word of God known, that we might present everyone mature in Christ
Our Vision Statement
The Vision of First Presbyterian Church, as an extension of God's Kingdom, is to "make the Word of God fully known…that we may present everyone mature in Christ." (Colossians 1:25; 28)
Our Mission
To "make the word of God fully known…that we may present everyone mature in Christ" we will:
- Provide spiritually meaningful worship and preaching (Worship)
- Cultivate a deeper experience of community as members of One Body (Fellowship)
- Foster children, youth, and adult discipleship opportunities through Christian relationships (Discipleship)
- Utilize and enhance the gifts and talents of members and staff, in order to share Jesus' love (Ministry)
- Serve locally and globally as an evangelizing and prayerful congregation (Evangelism/Mission)
In each of these endeavors we will be guided by the authority of the Bible, and be empowered by the Holy Spirit.
Location
We are located in the downtown area of Waynesboro, on the corner of 11th Street and Wayne Ave.
---
---
Our Services
Service Times
Sunday
08:45am

-

Early Communion Service

11:00am

-

Traditional Service
---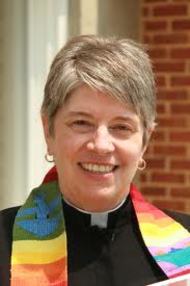 Betty Dax
Betty Goshorn Dax is the daughter of Robert and Jean Goshorn and the niece of Chalmers Goshorn. She is a third generation Presbyterian minister. Her father served several Virginia churches including the Hebron Presbyterian Church outside of Staunton and the Berryville Presbyterian Church . A graduate of Union Theological Seminary in Richmond, Betty was ordained in West Virginia Presbytery then served as the pastor of the Fairfield Presbyterian Church. Most of her ministry was spent serving congregations in New York and New Jersey. While she was serving as the organizing pastor of the Malta Presbyterian Church in Malta, New York, she married David Dax. David and Betty live in Lexington with their dog Frankie (a very large and furry mixed breed).
---