Umatilla, FL
First Presbyterian Church of Umatilla, Florida
First Presbyterian Church of Umatilla, Florida
an unordinary church with a traditional style
Umatilla, FL
Live Stream
Plan Your Visit
Who We Are
For over 130 years, our congregation has been a faithful witness to the grace of Jesus Christ, the love of God and the fellowship of the Holy Spirit. You will find a place with a warm heart, a group of people that are easy to get to know and that are committed to supporting and loving one another. We provide high quality sacred music and sermons that relate our faith to daily living as we gather around the font and table to hear God's word for us. Our service to the community includes our "back-pack" ministry, we put together bags of food items for the families of children that attend Umatilla Elementary. Our Hearts and Hands women's Bible Study meets every Tuesday at noon in the church fellowship hall.
About Us
Our Services
Leadership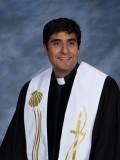 Omar Gonzalez
Pastor
I am an ordained Minister of Word and Sacrament and a member of the Central Florida Presbytery of the Presbyterian Church in the USA. I worked in the telecommunication industry, as a Middle School teacher, and as an adjunct professor prior to ordained ministry. I am passionate about connecting ancient truth to our daily living as we live out our Christian faith ever day.
I have been a part of this amazing community since I became choir director 24 years ago. This group of people has helped me raise 4 wonderful children. They have been there for my wedding, children's baptisms, and 23 wonderful Christmas Eve Candlelight Services. The people have been there for my family through many trials, including the passing of my lovely wife, and my hero of a father. We meet to worship TOGETHER. Together is important at FPC Umatilla! It is a truly caring fellowship!! Please come join us.