Shawano, WI
First Presbyterian Church
First Presbyterian Church
This is God's house -- All God's people are welcome!
Shawano, WI
Who We Are
We are one community of faith - welcoming growing serving
We are reformed and always reforming.
What makes us different than other churches in town?
We know we are flawed, loved and forgiven.
We are a congregation of widely differing opinions on many topics of concern -- very Presbyterian. It is necessary for us to listen closely enough to each that we love one another more than our own ideas or theology. When we love our sister, brother, friend, neighbor, antagonist, enemy, then we are drawn closer to God. It is simply impossible for us to love God without loving those around us (Thanks Dorotheus!)
About Us
Leadership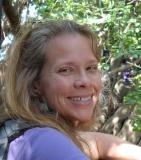 Susan Phillips
Susan Phillips is a child of God, called and blessed, convicted and forgiven, mama, spouse, pastor, servant, trying to be a disciple. She has pastored a First Presbyterian Church since 1999 in Shawano, WI. She is a worship designer and workshop leader for emergent church conversations, sacred dance and worship media at FaithfulSpaces. Her daily spiritual disciplines include parenting two daughters, interfaith dialogue with her spouse, and talking to strangers. Their lives are filled with art and community building. She attended Grinnell College, Candler School of Theology - Emory University, Hebrew University and served UMC and PCUSA churches in Iowa.