Rock Hill, SC
First Presbyterian Church, Rock Hill, SC
First Presbyterian Church, Rock Hill, SC
solid and extensive commitment to community, rooted in history
Rock Hill, SC
Who We Are
About First Presbyterian Church (PCUSA)
First Presbyterian Church of Rock Hill is rooted in history – history of the country and of Upstate South Carolina. Its parent church, Ebenezer Presbyterian Church, was founded two years after the end of the American Revolution and within the boundary of the Catawba Indian Nation.



When the Charlotte and South Carolina Railroad came through York County in 1852, a depot was established in what is now Rock Hill. It was immediately followed by a post office, the laying out of Main Street on the property of Alexander Templeton Black, and sale of land on Main Street for the church which became First Presbyterian. As the area assumed importance, Ebenezer devoted more resources and energy to its "chapel" three miles to the south. The two congregations continued jointly until 1869 when the Rock Hill church began its independent existence with the blessings of the Ebenezer congregation.


The strength of the Rock Hill church was made manifest not only by its growth but also by the extension of its influence in the entire community. As it had been formed as a mission church; so, it founded chapels which themselves grew to churches. Not limiting itself to home mission work, First Presbyterian Church accepted the responsibility for full-time support of a missionary to Korea. The church built Presbyterian High School on property that is now Winthrop University. The church grew in size, leadership, and influence. In 1905 the first pipe organ in Rock Hill was installed, and the church became and has remained a leader in local church music since. In 1913 it recognized the needs of the community and the growing importance of Winthrop College by organizing Oakland Avenue Presbyterian Church and providing its first 192 members from its own congregation.


In 1952 the city of Rock Hill celebrated its centennial, and the wife of a former pastor, Mrs. Douglas Summers Brown was asked to write the centennial history which she entitled "City Without Cobwebs". One could modify that title and apply it to First Presbyterian Church – A Church Without Cobwebs. It has grown, it has influenced, it has had friendly divisions and in 1974 an unhappy one, but it is without cobwebs. Its vision is clear, its path is onward and upward, its commitment to its community is solid and extensive, and its leadership is inspired and inspirational. To find out why and how, read further in this Website.

About Us
Leadership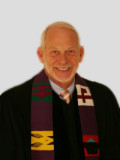 Larry Duncan
Rev. Dr. Larry Duncan The call to the Ministry of Word and Sacrament came early in my life, when Pastor Claude Deal of Trinity Lutheran Church, asked me as a six year old what I was going to be when I grew up. When I said I was going to be a cowboy, he responded, "No, you are going to be a minister," and thus, the seed was planted. And from that day to this, God has watered, nourished and cultivated that seed until it has been brought to fruition. Upon graduation from South Rowan High School in China Grove, North Carolina, I enrolled at Davidson College, where I immediately fell in love with religious studies. Having graduated from Davidson with a B.A. in Religion, I attended Union Theological Seminary in Richmond, Virginia, which equipped me with an understanding of and an appreciation for the Reformed Faith. I had grown up in the Lutheran Church, but during my studies in seminary, I discovered that my own personal faith was more compatible with the Reformed Tradition than it was with the Lutheran faith. While at Union Seminary, my faith not only matured, but a relationship that I had with Licia Flores, a PSCE student, deepened, and after an eight month engagement, we were married in San Antonio, Texas. We have now been married for 38 years, and I have been ordained for 36 years. In those years, God has blessed our lives by calling us to wonderfully committed and loving congregations. At each church I served, I have learned things vital to my ministry. At Trinity Presbyterian Church in Jonesville, Louisiana, God taught me the importance of pastoral ministry and of developing close relationships with the people whom I served. At First Church, Shreveport, Louisiana, I gained administrative skills, which would serve me well in future congregations. At Westminster in Greenwood, South Carolina, a new church development, I had on-the-job training in evangelism as we grew the church from 90 members to over 200. At Lancaster, South Carolina, and at Summerville, South Carolina, I learned that ministry is a two way street as those congregations ministered to our family during times of grief and loss. And in Charlotte, North Carolina at Steele Creek Presbyterian Church, I saw the importance of interim ministry, and thus, answered God's call becoming an interim minister myself. As an interim, I have served two rather large congregations in Richmond, Virginia and St. Petersburg, Florida, which were conflicted and had considerable difficulties. But with the help of God and the commitment of church members who took seriously the beatitude, "Blessed are the peacemakers," those churches are now healthy, working toward the future God has in store for them, instead of rehearsing the battles of the past. I have also served Westminster Presbyterian in Greensboro, North Carolina, Potomac Presbyterian in Maryland, Saint Andrew in Raleigh, North Carolina, and First Presbyterian in Greenwood, South Carolina. Licia and I have two daughters and three grandsons all of whom live in Texas. My hobbies include golf, cooking and exercising.