Live Stream
Plan Your Visit
Who We Are
Mission Statement: We are people of faith believing in the presence of God in Word and Sacrament, striving to support one another in the living of our Christian faith that all may know God's love and Grace.
We are a group of hard-working believers in faith and the grace of God. We believe strongly in the community and work to support a variety of groups including youth groups and the local Savage Sunrise Manor.
FLC in Savage is yoked to Grace Lutheran Church of Skaar, ND. Services at Grace are on the 2nd (potluck meal following church) and 4th Sunday of each month at 11:30 AM with most services at the Squaw Gap Community Hall. Weather permitting, we meet at the church site out on a beautiful prairie.
About Us
Our Services
Leadership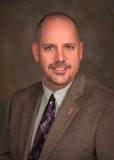 Dr. Timothy W. Tharp
Minister (SAM/LPA)
Born & raised in Sidney, Tim had a rich career in education having been a teacher, bus driver, referee, coach, AD, principal, and superintendent for 25 years. Tim retired as the Deputy State Superintendent of Schools in May of 2018 to return home to Richland County to be the minister at First Lutheran Church in Savage and Grace Lutheran Church in Skaar, ND. Prior to this, he was licensed as a Lay Pastoral Associate (LPA) and had been filling in as 'pulpit supply' for about ten years. He is a Synodically Authorized Minister (SAM) enrolled in the TEEM program through Pacific Lutheran Theological Seminary & Luther Seminary and will be ordained in the spring of 2021. He loves the life and the people of small-town Montana.
This is the church I grew up with and had been a member for years before moving away following a carrier path. My parents both remained members until their passings.

The people! Everyone has been so welcoming and friendly in my time here. It's a good thing that I love this church since I'm the minister! :-)