Who We Are
We specialize in introducing people to a community of faithful loving followers of Christ that point them to the greatest relationship of all, which is a personal relationship with our Heavenly Father through his son Jesus.
Established in 1940.
Orland First assembly first started as a revival meeting that met in a tent and then moved to one of the local Halls in Orland CA. As the new church grew they purchased property and built a building that use to be located on the corner of A st and Walker st across from the Seniors Center.
Back in the 70's one of the Pastors had a vision to relocate the church to is current property at 6268 County Road 12, Orland CA.. They acquired property and built a building.
Over the years the church has experienced steady growth and In the last 3 years the church has really started growing and is in the process of starting to build a new building on their current property
About Us
Our Services
Leadership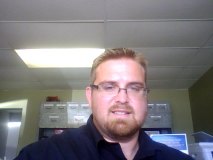 Harvey Mitchell Jr
Lead Pastor
Harvey has been in ministry since 1996 and received a B.A. in Pastoral Ministries from Central Bible College in Springfield, MO. and a Masters of Divinity (MDiv) from Fresno Pacific University in Fresno CA. He has served in various ministry positions from youth pastor to executive pastor. Harvey became the lead Pastor at Orland First Assembly in December 2012. He was serving prior to Orland First Assembly at a church plant in Rancho Cucamonga Ca. While Harvey was living in Rancho Cucamonga he was able to acquire his Insurance Licenses and he currently works as an insurance agent for Heritage Ag Insurance. Harvey looks forward to meeting you and listening to what God has been doing in your life!