First Assembly of God
Leading people to experience a God-First Life.
Bowlegs, OK
Who We Are
1st Assembly of God Church in Bowlegs Oklahoma is a family friendly Church. We preach and teach the full Gospel to all ages from nursery to senior adult. We are here to serve our communities and show them His marvelous love. Our mission is to reach out with the love and compassion of God to this generation so they may experience the saving grace of God. We believe God has raised us up as His Light House to share His love to everyone who will receive. In our Church services you will experience a presence of God that will warm your soul. You will be exposed to great worship as our Praise Team leads us into the presence of God. You will always hear an anointed message from our Pastor from the Word of God. A warm friendly welcome awaits each person who attends our Church. We will be looking for you to come and be a part of this great Church Family.
Pastors Roy and Delores Robertson
About Us
Leadership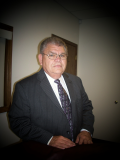 Roy Robertson