First Apostolic Church
Apostolic, Pentecostal, Spirit Filled,
Tyler, TX
Who We Are
First Apostolic Church is a place to Gather, Grow and Go!
A growing number of people gather at FAC each week. This includes those who have been a part of the FAC community for years and others who have discovered FAC recently. Come join a community where everyone is welcomed and everyone is invited to take a meaningful role. Significant things are happening when FAC gathers and you are invited to be a part!
About Us
Leadership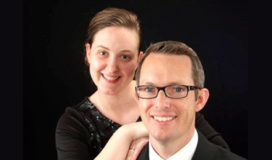 Chad Mooney