Who We Are
It's exciting to feel like you belong. That feeling of arrival - like sitting down to a homemade meal with your closest friends - brings a sense of inclusion like nothing else can. Everyone, no matter where they are in life, needs to know they belong, because something inside each of us longs to be pursued, to be valued.

The word "Church" means different things to different people. For some, it awakens warm feelings of childhood potlucks and singing. For others, it might trigger a more sour feeling, a subtle tensing of the shoulders. People's reactions to the Church are as varied as their individual histories.

But what is God's intention for the Church? When God initiated the Church, He had in mind a heartfelt connection of diverse people. He said that the greatest love we could show was to lay down our lives for our friends. There's no greater belonging than the one God intended in the Church.

The Church is a community of people committed to doing life together and knowing God. Through thick and thin, these are the friends who stay by your side. God wants each of us to find a place of belonging in His family. Come and find your place at the table. Welcome home. First Alliance is a place to belong.
---
---
Our Services
Service Times
Sunday
10:00am

-

Worship Service
What to Expect
---
Leadership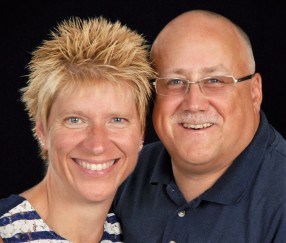 Erick Adams
Senior Leadership
Erick and Anne followed God's call to First Alliance in June of 2018. Their greatest desire is to help people walk and grow in their faith journey with Jesus.
---