Queen Creek, AZ
Family of Faith Fellowship
Family of Faith Fellowship
A church focused on building disciples and proclaiming the gospel.
Queen Creek, AZ
Who We Are
Our Purpose: To bring glory to God as we make disciples of Christ. Our Vision: To accomplish our purpose by offering training and encouragement towards a devout involvement in:
- Relevant Bible Study
- Reverent Worship
- Redemptive Evangelism
- Reaching Ministries
- Resultant Prayer
- Rejuvenating Fellowship
We believe that this will produce faithful leaders in the home, church, workplace, school, community and throughout the world.
About Us
Our Services
Leadership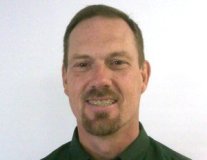 Dr. Ed Stutz
Dr. Stutz is our senior pastor. He has been married to his wife Heather for over 30 years and they have three grown children and 7 grandchildren. Since his first pastorate, Concordia Baptist church in Concordia, Missouri (1987-1992), he pastored Beaucoup Baptist Church in Pinckneyville, Illinois (1992-1998) and First Baptist Church in Show Low, Arizona (1998-2004) before moving to Queen Creek in 2004 to begin Family of Faith Fellowship. He graduated from Central Missouri State University with a Bachelor of Science in Psychology, Midwestern Baptist Theological Seminary with a Master's of Divinity, and Golden Gate Baptist Theological Seminary with a Doctorate of Ministry.
Of the churches that I've attended, this family-oriented group of believers is the most compassionate and God-led group of people that I have ever had the pleasure of serving with. They are indeed my family!