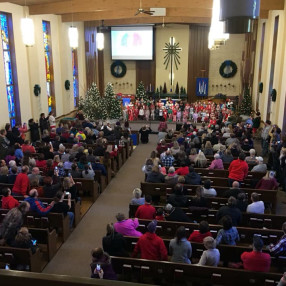 Who We Are
People of God, Empowered by Word and Sacrament, Reaching out in Love
Welcome to Faith Lutheran Church!
Looking for a place to belong? To be accepted? To be yourself?
Faith Lutheran welcomes all with open arms into our loving community. We invite you to be a part of our Faith Family. We will help you find a place to connect, grow, and learn more about your faith. We are committed to community, worship, and service.
---
---
Our Services
Service Times
Sunday
09:30am

-

Sunday Morning Worship
Wednesday
06:00pm

-

Evening Prayer Service
---
Felix Malpica
Pastor
Here are a couple of things that you should know about me... I love music! Whether it's singing, dancing, playing instruments, recording, or listening to live music; music feeds my soul. I love food! Experimenting with new things to cook, cooking with friends, hosting dinners, trying new restaurants, and even watching food shows on TV; there is something sacred for me every time we break bread. I love stories! Preaching, teaching, listening to podcasts, visiting with new friends, old friends, and even strangers; there is an endless wonder in life's many twists and turns. Any chance that I get to share these things with my wife, Jessica, and sons, Javier and Ruben, is a blessing and a joy. ​For me, a life of faith is one spent daring to open our eyes and see our neighbors, our world, and ourselves through the lens of God's love.
---