Liberty Bible Church - Valparaiso campus
Who We Are
Love and lead all people to life change in Jesus Christ
Looking for a place to connect? We would love for you and your family to join us at Liberty Valpo!
Whether you have been coming to church your whole life, or if you're just checking things out, you'll find Faith to be a place where you can be yourself. Where you can meet new people, ask your questions, and connect with Jesus in new and exciting ways. We'd love for you to be our guest! Come as you are!
Be a part of a community that's not hung up on where you've been, or what you've done. But wants to worship and grow closer to God, together.
Liberty Bible Church - Valparaiso meets at 1155 S Sturdy Rd, Sundays, 10:00 am. See you there!
---
---
Our Services
Service Times
What to Expect
---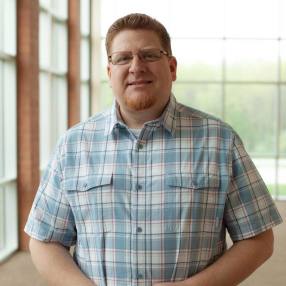 Brad Haitsma
Valparaiso Campus Pastor
Father, husband, pastor, Christ-follower
---