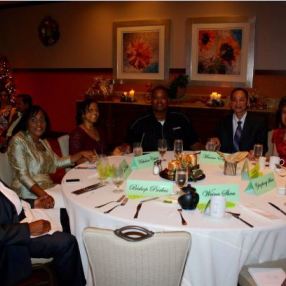 Who We Are
A healing ministry based on scripture
Faith Church of God located in South Florida, was founded by Bishop K Parkes by inspiration of the Holy Spirit in the 70s. Our foundation is Faith.
We believe that through Faith, God is able to do miraculous work. As the scripture says, Faith without work is dead. Throughout the years, the ministry has moved into Jamaica, England, Canada, Bahamas, Cayman island through United States and mainland China. Our mission is healing the sick and hurting ones. The ministry has done miracles for them by teaching, preaching and healing. The ministry has also led people from Chinese believes to God.
---
---
Our Services
Service Times
Sunday
12:30pm

-

Boardroom of Hampton Inn, Boynton Beach

02:30pm

-

Boardroom of Hampton Inn, Boynton Beach FL
---
Leadership
K. Parkes
Bishop
Priest K. Parkes founded Faith Church of God in Jamaica by inspiration of the Holy Spirit in the 70s. By biblical teaching, he has healed thousands of people from different culture with this unique gift from God.
---
Bishop and Pastor Parkes are not your ordinary Preachers. Both of them are very humble, warm-hearted and full of compassion. Sermons are teaching, preaching and healing in one. The messages are delivered dynamically and always on time. In my past year's attendance, there have been no same messages preached. The services are suitable for people of all ages, all culture backgrounds and all life stages. Who wants a dull Christian life? No matter which stage you are at Christianity, I am sure you will find a fresh Word each time at the service. Since the Church is at the growing stage and the congregation is relatively small, you will be given the individual attention which cannot be found in any other churches of large congregation. Their teaching style is very down to earth. I started with no prior knowledge of Bible since I was born and raised in mainland China. However, Priest Parkes is able to break the messages down to all levels, so I could understand. I would recommend Faith Church of God to anyone who is seeking for spiritual growth and craving for the truth!