Emmanuel Episcopal Church
Who We Are
Emmanuel means "God with us."
As a community, we believe we are called to welcome, worship, witness and serve in the name of the One, Holy and Living God. We are a 100 year-old congregation of the The Diocese of Olympia, which is The Episcopal Church in western Washington, which is the expression of Anglican Christianity in the United States.
It's an old and living story that goes back millenia – to Ancient Judaism, to the ministry of Jesus and his early followers, to the Roman Church, to the unique expression of Christianity that came to exist in the British Isles. And yet we're never afraid to engage our modern world. Feel free to browse our website and follow some of the links, but the best way to learn more is to come to church with us.
In The Episcopal Church, all are welcome. That means everyone. That means you. We look forward to meeting you. If you would like to learn more about our worship before joining us, take a look at our worship page.
---
---
Our Services
Service Times
Sunday
09:30am

-

Regular Service
What to Expect
---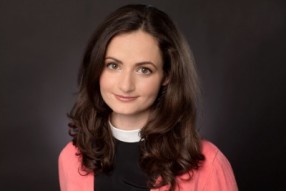 Elizabeth Riley
Rector
---