El Bethel International Ministries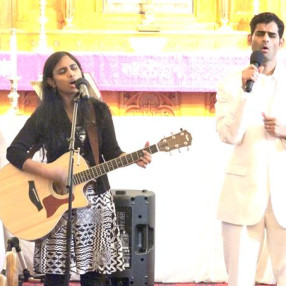 Who We Are
A non-denominational Church where Jesus Heals, Delivers and Saves!
El Bethel International Ministries is a Christ centered, non-denominational church with a deep passion and love for God and His people. During our services, through the compassionate touch and healing power of the Lord Jesus Christ, many precious people who are broken, wounded, hurting, hungry, sick, dying, lost and lonely find hope, restoration, healing and eternal life. ELBIM Church also exists to equip believers to love people the way Jesus loves them. We follow His example and show His love in action by teaching His Word to all nations and by doing good works, just as He did when He walked on this earth.
Our ministry is one that is: charitable, evangelistic, instructive, prophetic and restorative. We exist to show the love of Jesus through compassionate care for the needy and to revive and strengthen the Church of Jesus Christ.
"The Spirit of the Lord is upon me, because he hath anointed me to preach the gospel to the poor; he hath sent me to heal the brokenhearted, to preach deliverance to the captives, and recovering of sight to the blind, to set at liberty them that are bruised, to preach the acceptable year of the Lord." Luke 4:18, 19
---
---
Our Services
Service Times
Sunday
01:00pm

-

Christ-centered worship and the Word
What to Expect
---
Leadership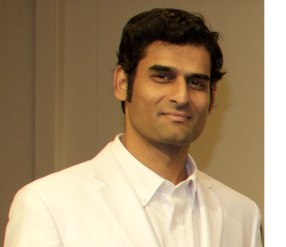 Pradeep Stephen
Pastor
Dr. Stephen co-founded EL Bethel International Ministries (ELBIM) with his wife, Kiruba in 2011. He serves as the Lead Pastor of El Bethel International Ministries Church in Port Jervis, NY and is the President of the organization. Since the year 2000, Pastor Pradeep has authored various articles on important Biblical topics, which has drawn many to the Heart of the Lord Jesus Christ. He is the host and a speaker of the God of Wonders radio and television program, proclaiming the Word of God to many around the world. Dr. Stephen has preached domestically and internationally in the U.S. from New York to California, as well as in Canada and India in various churches and taught apologetics at Elim Bible Training Institute in India on a visit to the sub-continent in 2000. In addition to this, he has taught weekday anger management classes and preached the Gospel in Sunday chapel services to drug addicts and the incarcerated at Crossroads Inc., a secular rehabilitation center in Connecticut. Pastor Pradeep has ministered at numerous faith-based rehab centers as well, such as Teen Challenge Centers across the states and Rescue Missions from Las Vegas to New York. He has also ministered to the men at the NYC Bowery Mission through teaching the Word of God during their Sunday night chapel services and has seen the Lord work in many lives. Pastor Pradeep and his blessed wife, Kiruba share a deep burden for the lost in their immediate community and as a result, have hosted a lecture series on Biblical History and have also led "Life-Transforming" Bible studies at their local YMCA. Dr. Stephen was born in a traditional Christian home and was baptized as an infant. He was afflicted with severe, chronic asthma at the age of 8, which led him to read the book of Proverbs. The Word of God enabled him to see his own sinful condition and his need for God. This prompted a serious inquiry into the things of God concerning salvation. Due to worldly distractions, this process, however, went on for some time. In the meantime, the asthmatic condition worsened, which caused him to miss many months of school. Growing up with a fear of the future due to the debilitating illness, he began to read books on managing the disease, including the use of self-hypnosis. Pastor Pradeep also tried prescribed breathing exercises from his doctor as well as swimming and other activities, but to no avail. After reading the Bible and realizing his traditional infant baptism was unscriptural, he obeyed the Lord in the waters of baptism in an apostolic church in Brooklyn at the age of 18 in 1989. Dr. Stephen began to evangelize very actively after his salvation to whomever the Lord would have cross his path, whether next door or on the bus, train, park, store, job, school, etc. Engaging in youth ministries and teaching Sunday school spurred his desire to learn as much as he could about the Lord from the Bible and spiritual books. Salvation through Jesus Christ made him aware of eternity and the hunger and thirst for His Righteousness increased all the more. Pastor Pradeep also began to actively support ministries and missions as the Lord gave him a burden for the lost. He was mentored by seasoned ministers during his adolescence and partook in the NYC Billy Graham Crusade in 1990 as an usher through his home church in Brooklyn, NY. Although, he desired to be a missionary, Pastor Pradeep was still apprehensive about the asthma potentially becoming fatal if one of his two potent medications should become unavailable while on the mission field. At this time, undergoing great anxiety over this condition, he was introduced to the Divine healing power of the Lord Jesus Christ by an older brother in Christ named Wally, who had previously been his piano instructor during his childhood. Following a brief session of exhortation to trust the Word of the Lord in Matthew 18:19 and a simple, faith-filled prayer, Dr. Stephen was assured of his healing, although it was yet to be manifest physically. While he felt the sickness still present in his body, he faithfully followed brother Wally's counsel to read the portions of Scriptures on healing to strengthen his faith as well to praise God for the healing even before feeling it in his own body. Dr. Stephen was miraculously healed of the 11-year scourge of asthma in May of 1990! Pastor Pradeep sought the Baptism of the Holy Spirit following this great deliverance and was blessed with the power to witness more effectively for the Lord and believe God for the supernatural. While ministering in college and on his job, the Lord gloriously saved a number of young men. During this time, the parents of the young men (mothers and fathers who ranged from heart surgeon and engineer to former mafia gang member and hailing from various cultural backgrounds), requested him to help their sons to get closer to the Lord. This led to weekly Bible studies in the local community center and in various homes. For a season, he also helped local homeless missions and church planters in NYC. Dr. Stephen received his Bachelor of Science from Brooklyn College, NY and received his Master of Science Degree in Childhood Education (MSEd) from Metropolitan College of New York. He served as a teacher at Calvary Christian Academy in NJ, where he had the joy and privilege of not only teaching his students their academic subjects, but also in leading them to the Lord Jesus Christ. He received his post-master's degree as an Educational Specialist (Ed.S.) from Liberty University, Virginia in 2010. By the grace of God, he also earned his Doctor of Education (Ed.D) degree in Educational Leadership from Liberty University in 2017. He has also completed theology studies for the Certified Minister's credential at Berean School of the Bible, Global University (Assemblies of God) in 2003 and is an ordained minister credentialed by the Association of Evangelical Gospel Assemblies (AEGA International). He is currently studying for the M.Div. degree as well for the glory of His Savior. Dr. Stephen is forever grateful to the Lord for bestowing His wonderful mercy upon him in giving him salvation, healing, and the calling to shepherd and strengthen the local body of believers as well as to reach the world for Christ. Sound exposition of the Word is a great concern for him, as many have sadly, "turned away from the truth" in our generation. His prayer and vision is to see many desire and flourish under true Spirit-led preaching manifested in the, "demonstration of the Spirit and power" in these last days before the Lord's return. By the grace of God, he continues to minister through preaching, teaching and writing for the glory of his Lord.
---
We have the service of the same name from Africa let is be a friend..email me

[email protected]

We have the service of the same name from Africa let is be a friend