Taylor, MI
DownRiver United Methodist Church
DownRiver United Methodist Church
Contemporary, new church start,
Taylor, MI
Who We Are
We are a vital merger, where four United Methodist congregations chose to sell their existing buildings, come together, and journey together with God to create a new, missional congregation.
We are on a journey, learning how to be disciples of Jesus Christ who serve others! Come join our journey of being transformed into the hands and feet of Christ!
About Us
Leadership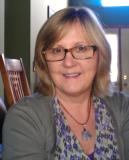 Rev. Dr. Margie Bryce
Pastor Margie joined DownRiver UMC in January 2013 as plans to merge four congregations were underway. She is passionate about introducing seekers to Jesus and showing them how life as a disciple takes their feet in a better path. She worked in marketing and public relations before sensing the call to ministry. New church starts and helping congregations function in life-giving ways are just two of her passions. She is a wife, mom to three (grown) sons, and master to two dogs: Stu, the elderly schnauzer and Mocha, the perky Pomeranian.