Who We Are
Helping you find and fulfill your destiny in God.
We are currently meeting at the Quality Inn on 4th Ave.
At Destiny church we believe that God has given each and every person in the body of Christ, young and old, their own destiny in Him.
We are working to help each person find and fulfill their destiny in God.
Each week you will experience Spirit led worship and relevant Holy Spirit inspired messages that will help get you through your week and achieve all that you have been called to accomplish.
---
---
Our Services
Service Times
What to Expect
---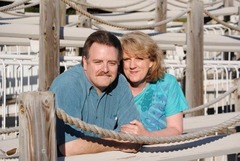 Russ Doyl
Pastor Russ Doyl was born and raised right here in Spokane Washington. Russ and his wife Cindy have been married since 1983. They have a son and a daughter. After Bible College, Russ entered into several areas of ministry. He served as a Visitation Pastor, Interim Pastor, Associate Pastor and Senior Pastor. In 1989 Russ started traveling the country as an Evangelist. In 2002 the Lord directed him to start Destiny Church. The three primary areas God has called Russ to minister are gifts of healings, a powerful prophetic anointing and the ministry of encouragement, exhorting the body of Christ to be all that God has called them to be.
---
I attended Destiny Church full time from October 2011 to September of 2012, then God called me to start my own home fellowship. I still consider Destiny Church my church of choice when I am not meeting with my own "congregation." If you are looking for powerful, Christ centered worship and a true encounter with the Most High God, show up on Wednesday night or Sunday morning and be blessed in GREAT measure. If you need a healing, stay for prayer. Cathy Gerhard, Spokane, Wa
Create an account or sign in to save your experience.
Go here? Tell us why you love Destiny Church Spokane. Visited? Tell us what a newcomer can expect.