Desert Rose Community Church
Who We Are
Desert Rose Where the River Flows!
WELCOME to Desert Rose Community Church A Spirit-filled Non denominational Apostolic and Prophetic Church Fellowship. Uncompromisingly committed to the gospel message of the Bible and striving to be relevant to contemporary culture; boldly declaring that JESUS saves, delivers, heals, and still works miracles today!
OUR MISSION is to REACH and TEACH all people and nations with the Gospel of the Kingdom of God, to TRAIN UP, RAISE UP, EQUIP and EMPOWER believers young and old through God's word, to grow in Christ-likeness and find and fulfill their kingdom PURPOSE and DESTINY.

---
---
Our Services
Service Times
What to Expect
---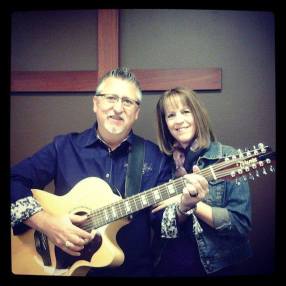 Pastor Brian Alton
Dr. Brian Alton PhD is the Founding Senior Pastor of Desert Rose Community Church and Chancellor of Gateway International Bible Institute in Phoenix, AZ. He is a popular conference speaker, favorite local television personality, bestselling author, Bible instructor, and Christian recording artist. He is used by God to help the corporate church experience a higher dimension of spiritual freedom and maturity. He has a powerful Psalmist anointing which releases divine healing and draws the manifest presence of the Lord in his meetings. Dr. Alton is an Apostolic and Prophetic voice to Arizona and to the Nations. He is an ordained Bishop. Dr. Brian trains, credentials, ordains, and oversees many leaders and ministry organizations around the world. His chief desire is to expand the Kingdom of God by empowering people to move toward their life's true purpose and destiny. Pastor Brian resides in Surprise, AZ. with his lovely wife Phaedra, his two sons, Brian James, Michael David, and daughter Abigail Rose.
---