Alexandria, VA
Metro Church
Metro Church
Real. Relevant. Enjoyable.
Alexandria, VA
Who We Are
DC Metro Church is a non-denominational, Bible-believing church that seeks to provide a place where people can encounter God in a real, relevant, and enjoyable environment. We are a multi-cultural, life-giving church that has a strong relational emphasis because we believe that transformation happens best in the context of healthy, God-first relationships.
About Us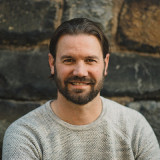 David Stine
Lead Pastor
Dr. David Stine is known for his practical biblical teaching, his visionary leadership, and his heart to impact the DC Metropolitan area. David's authenticity and his ability to communicate the truth of God's Word in a humorous, dynamic, and revelatory manner helps people understand the Bible and how to apply its teachings to their everyday lives. David is passionate about people coming to know Christ, getting planted in God's house, and becoming transformational leaders who work together to build a God-first culture throughout the DC Metro area.