Pearland, TX
Crosspoint Church
Crosspoint Church
To Introduce Real People To A Real God
Pearland, TX
Who We Are
Crosspoint's main idea is a simple one: create a church community where it doesn't matter your background or how much information you have about the bible. But recognizing that there are plenty of churches for the already convinced but what about the rest of us.
So Crosspoint is a church for the rest of us. Where we can honestly say come as you are and be real enough to say that ALL of us are on a journey but trusting that we can grow together as a community to become all that God has created us to be.
I invite you to take a look at what we offer and just maybe you'll find exactly what you always thought church could be.
About Us
Our Services
Leadership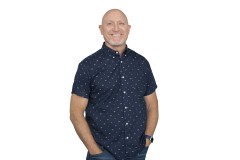 Tom Allen
Lead Pastor