Cornerstone Church of Yuba City
Cornerstone Church of Yuba City
Who We Are
Cornerstone Church exists to build new lives on Jesus. Together.
Are you ready for life change?
Are you looking for a place to grow in your faith and make new friends?
Are you looking for God? Answers? Help?
Come to Cornerstone and build (or rebuild) your life on Jesus.
You are welcome here! Come just as you are.
About Us
Our Services
Leadership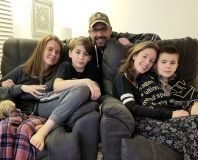 Jason Poling
Lead Pastor
Jason loves being a pastor. He loves to encourage people and help them become over-comers through preaching, teaching and counseling the Word of God. He is super excited about reaching others with the Good News of Jesus Christ and helping Christians get on this same mission. Jason served as an Adult Ministries Pastor for 10 years at an EFCA church in Cedar Rapids, Iowa before becoming the lead pastor at Cornerstone. Before serving in Iowa, he went to seminary at Southern Seminary in Louisville, KY. Jason is from southwest Ohio, and thus a (not) proud Cincinnati sports fan. He is married to his best friend, Gwen, and they have 3 kids, 3 dogs (small, medium and Newfie-size), 7 cats (one being a 3-legged, black cat named Darth Kittious), and 3 rabbits. He likes music, songwriting, reading, movies, outdoor sports, beatboxing, coffee, chocolate, adventure cycling, Sci-Fi, hobby farming, and cottage cheese on pizza (and you really should too).