Convergence Community Church
Who We Are
Where the people of God converge with the purpose of God in establishing the kingdom of God
People + Purpose = Kingdom
We envision a place where the people of God converge with the purposes of God in establishing the Kingdom of God.
We exist to help people find Christ and fulfill their purpose
We hope to do that by encouraging, enhancing and empowering covenant communities in our city. As a church multiplication center we see this as our primary goal. To make disciples that make disciples that engage in their community. In turn we hope to see hundreds of churches planted in San Diego, the U.S. and around the world.
Join us this Sunday to hear more about who we are and what we're doing!
---
---
Our Services
Service Times
Sunday
09:00am

-

Worship Service
What to Expect
---
Leadership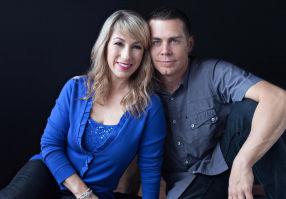 Eric Beeman
Pastor
Eric is a Pastor, Teacher and Musician. He's been working with students, musicians and church planters for almost 20 years. Staci is a former Pre-School Director, Business Woman and Mother of 4. She's launched children's ministries, directed state of the art pre-schools and built a business from the ground up, all the while raising their 4 boys. Staci and Eric have been married for over 16 years. With almost 40 years of combined ministry experience, they've found their greatest passion to be helping people find and fulfill their purpose in Christ. Whether it's in the middle of a worship song, during a message or in the midst of a personal conversation, they're invigorated by seeing the lights come on for the first time, especially when it revolves around Christ! The vision for a creative, Christ-centered church that empowers leaders in the San Diego area came to them in 1999. They've been preparing for this season of ministry ever since and are excited to see how God uses this new work!
---