Cincinnati, OH
Connect Christian Church
Connect Christian Church
Connect Christian Church is dedicated to connecting people to Jesus.
Cincinnati, OH
Who We Are
We exist to connect you to Jesus Christ by leading them into a growing relationship with Him. Connect is all about connecting people to Jesus and leading them into a growing relationship with Him. Maybe you think you're too messed up for church. You're not. At Connect, you'll find a place where you'll be welcomed, a place where questions and doubts are okay, a place where you can encounter God in a powerful way, and a place where you can find, connect and serve with people on the same journey as you. Connect Christian Church is near Eastgate, Amelia, Batavia, Anderson, Milford and Cincinnati Ohio
About Us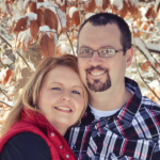 Mike Edmisten
Senior Paster
Mike has been with the Connect family since January 2006. His primary responsibilities are preaching and teaching God's Word, providing spiritual and pastoral care for our church family, creating avenues to welcome those who have yet to accept Christ, and providing leadership and vision to carry our church into the future.