San Juan Capo, CA
Community Presbyterian Church
Community Presbyterian Church
Christian, welcoming, open, Bible-based
San Juan Capo, CA
Who We Are
Community Presbyterian Church is an inclusive congregation that:
Worships Christ,
Learns to live as disciples,
Serves the wider community in building the Kingdom of God.
The concepts of Worshiping, Learning and Serving are central to this plan.
WORSHIP. We worship as we encounter the Living God and are nourished by the Word and Sacrament. Worship prepares our minds and feeds our souls; worship helps us to be grounded in the love of God, the teachings of Christ and the presence of the Holy Spirit.
LEARN. We learn to act and speak as Christ does through the practice of spiritual disciplines including prayer, scripture study, stewardship, and service. Further, we eagerly seek opportunities to develop practical skills that will benefit our community and build the Kingdom of God. We are a resource for discipleship.
SERVE. We are blessed in order to be a blessing to others, existing for their sake. The church is non nobis solum – "Not for ourselves alone." What we receive from God in worship and in teaching, we freely give to the community for God's glory.
About Us
Leadership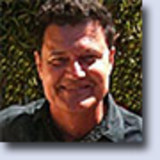 Michael Lewis Vaughn
Mike, did you always want to be a Presbyterian Minister? Yes. And no. It has been a Jonah-like experience. I lived literally in the shadow of my home (Presbyterian) church in the Virginia suburbs of Washington, D. C. The youth group was my social life, the church Pastor the backdoor neighbor. I entered college to prepare for seminary and then decided I had misunderstood God's call. Years later, I tried seminary as an experiment (that worked!) that led to many, many exciting years in great places. For a period I worked outside the church as a middle school math teacher. From the classroom, Community Presbyterian Church called me to be their pastor. I have been in a variety of ministry and employment situations—each of which has led and prepared me to be here now. Did you go to school? For a few years: Undergraduate degree from the University of Virginia; Masters from the University of Southern California, University of California, Irvine; Doctorate from Union Presbyterian Seminary. What other congregations have you served? I have been blessed to be a Pastor of and nurtured by the Presbyterian congregations listed below. Prior to coming to Community Presbyterian in chronological order they are: North Carolina: First Presbyterian, Statesville Louisiana: Broadmoor Presbyterian, Baton Rouge Kansas: Village Presbyterian, Prairie Village Missouri: First Presbyterian, Fulton California: St. Peter's By-The-Sea, Huntington Beach What do you do for fun? Life! Every day is fun. Primarily, family: married to the fantastic woman I met in seminary; two incredible grown sons; a few weeks ago my first grandchild, a granddaughter! (Want to see a picture?) Also, I am a Trustee of our Los Ranchos Presbytery. How do I reach you? On the web home page, click staff—the email link puts you in my inbox. Call the church phone (949) 493-1502, Ext. 23. Monday and Thursday mornings are reserved for inquiries. Other times freely available. Come to worship (9:00 or 10:30 a.m.). I would love to meet and greet you.