Who We Are
Living Truth, Near and Far
We are confident that you will find CBC to be a place where you can grow spiritually through Biblical teaching and connect with others. Don't hesitate to contact us if you have any questions. We would love for you to join us at any of our services, small group meetings or special events.
---
---
Our Services
Service Times
Sunday
09:00am

-

Worship Service/"Roots" Children's Ministry.....See church website for complete calendar of events/services

10:30am

-

"Roots" cont. and Adult/Teen Sunday School

06:00pm

-

Worship Service (new message)/Messiah's Messengers Children's Drama/Music Ministry
Wednesday
06:30pm

-

Prayer Meeting/JAM Children's Ministry/Preteen Youth Group/Youth Group/Love and Respect Study
What to Expect
---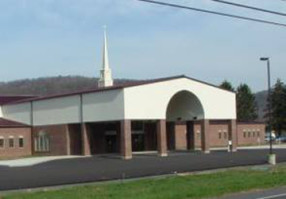 See Website for details
We believe that the early church leadership structure clearly calls for a plurality of leadership. (Acts 6:1-7, Acts 14:1-28, 1 Timothy 3:1-13, Titus 1:1-16 ) We have an Elder board that provides the spiritual leadership and teaching and a Deacon board that provides for the physical needs of the church. For more details about leadership, go to http://www.experiencecommunity.org/about/
---
If you are looking for a loving church that takes the Word of God seriously, this is the place . CBC is a grace-infused environment where members are encouraged to love God above all else, to practice the "one anothers" of Scripture, and to reach out in love to those who may not know the Lord - both locally and abroad. A blended style of worship is embraced, which encourages "family members" of all ages to learn to appreciate the preferences of others as well as enjoying their own. We'd love to have you come and Experience Community.

I grew up in this church and now, many years later, I'm raising my kids in this church too. I attended another church after college for a while, but realized what I was missing by not being at CBC......spiritual growth! If you're looking for a perfect church, that doesn't exist. We live in a fallen world and even though many of us have made the decision to accept Jesus' gift of salvation and the Father sees us through Christ, we still sin. The people at CBC really do love Christ and wish to live for Him. Furthermore, they love to meet visitors and encourage them to connect in our church. The teaching is solid and straight from the Bible. You won't get "wishy-washy, fell-good Christianity" here. The purpose of the church is to grow believers so THEY can go into the world and share the GREAT news of Christ's sacrifice for us. The services are formatted to try to please as many different tastes as possible, but in the end, IT'S ALL ABOUT GOD.
Create an account or sign in to save your experience.
Go here? Tell us why you love Community Baptist Church. Visited? Tell us what a newcomer can expect.