Collins Chapel Baptist Church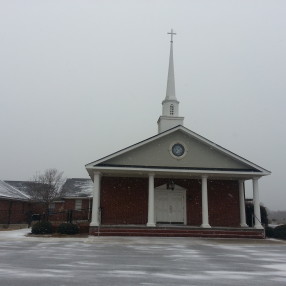 Who We Are
Bringing a relevant message to a hurting world.
---
---
William Kee
Bro. William and his family came to Collins Chapel in March 2011.
---
NEW COVENANT APOSTOLIC CHURCH INTERNATIONAL POST BOX 549 HOHOE, VOLTA REGION GHANA TEL. +233243961568 EMAIL)(

[email protected]

) I WILL BE VERY GRATEFUL IF YOU COULD SEND ME SOME OF YOUR MATERIALS FOR GOD'S WORK. TO ENABLES ME TO KNOW THE TRUTH, AND TO TEACH OTHERS TOO. BOOKS, BIBLES, VIDEO DVD, SUNDAY SCHOOL MATERIALS, AND ANY OTHER CHRISTIAN MATERIALS THAT CAN LET US MEET THE NEEDS OF THE WIDOWS IN THE CHURCH. YOUR HELP IS VERY NEEDED, AS THEY DID ON THE DAY OF PENTECOST. ONE MAN CANNOT DO IT ON LESS WE COME TOGETHER. I HOPE THROUGH THE WILL OF GOD, YOU WILL DO YOUR BEST TO HELP. HOPE TO HEAR FROM YOU SOON. PUT ME ON YOUR MAILING LIST, AND DO NOT FORGET ME IN YOUR PRAYERS. YOURS IN THE LORDS FIELD
Create an account or sign in to save your experience.
Go here? Tell us why you love Collins Chapel Baptist Church. Visited? Tell us what a newcomer can expect.