Coastal Vineyard Church
hope, relevant, beach, vineyard, lucas, disciple
Supply, NC
Who We Are
At Coastal Vineyard Church, we are open to people from all walks of life no matter where you are on your spiritual journey.
If you're new to Coastal or are considering joining us for a service, we hope you'll find a place where you are warmly welcomed and feel at home, even if you've never been to church before. At our services, we present a practical and easy to understand message about a man that changed the world. Jesus Christ.
We hope to see you soon!
About Us
Our Services
Leadership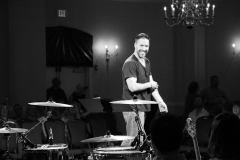 Lucas Grainger
Lead Pastor
Coastal was started by Lucas and Davine and a hand full of friends in January of 2010. A graduate from CFNI in Dallas, TX and missionary to Indonesia, Lucas now has the privilege to serve as the lead teaching pastor here at Coastal. Lucas & Davine have a beautiful daughter Cobi Renee. Davine is over our children's ministry. Favorite quote: Far better it is to dare mighty things,to win glorious triumphs even though checkered by failure,than to rank with those poor souls who neither enjoy much nor suffer much because they live their lives in the gray twilight that knows neither victory nor defeat. -Theodore Roosevelt
This church is friendly. Offers small groups and above all is REAL !!. Bible based and REAL. Just love this church.

I missed 8-19-18 worship by 1hr..How come its not available on your site immediately?