Philadelphia, PA
Circle of Hope - 2007 Frankford Ave.
Circle of Hope - 2007 Frankford Ave.
A real and relational church in Philadelphia and South Jersey.
Philadelphia, PA
Who We Are
We are a unique people who have been formed into a missional culture. We are "good trees" determined to "bear good fruit." Here is how we briefly describe who we have become:
Who we are meant to be -- We are a circle of hope in Jesus Christ: a movement of cells multiplying congregations, a people called to reconciliation, an opportunity to explore and express God's love.
What we are given to do -- We create an environment where people can connect with God and act for redemption. Loving the thirsty people of our fractured region, we keep generating a new expression of the church to resist and restore with those moved by the Holy Spirit.
About Us
Leadership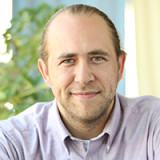 Joshua Grace
Pastor
Joshua was 18 when he first connected to us during the early days of Circle of Hope. He began serving as pastor in 2004 when we launched our first successful "hiving" of a congregation. Joshua studied music at Drexel then African American Studies at Temple. He is now a seminary student seeking a MA in Intercultural Studies with the North American Institute for Indigenous Theological Studies (NAIITS). Joshua leads the Debt Annihilation Team and Circle of Hope Audio Art as well as regularly leads us in justice actions and worship. Martha married him in 2002. They live in Kensington with their two daughters.