Philadelphia, PA
Circle of Hope - 1125 S. Broad St.
Circle of Hope - 1125 S. Broad St.
A real and relational church in Philadelphia and South Jersey.
Philadelphia, PA
Who We Are
We are a unique people who have been formed into a missional culture. We are "good trees" determined to "bear good fruit." Here is how we briefly describe who we have become:
Who we are meant to be -- We are a circle of hope in Jesus Christ: a movement of cells multiplying congregations, a people called to reconciliation, an opportunity to explore and express God's love.
What we are given to do -- We create an environment where people can connect with God and act for redemption. Loving the thirsty people of our fractured region, we keep generating a new expression of the church to resist and restore with those moved by the Holy Spirit...
About Us
Leadership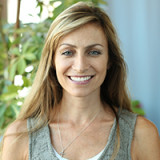 Rachel Sensenig
Pastor
Rachel has been church planting with Circle of Hope for the past 13 years in many capacities, including serving as our Administrative Pastor for from 2012-2015. She is also an experienced counselor in the HIV/AIDS community in Philadelphia. Rachel earned her Bachelor's degree in Sociology & Philosophy, her Masters in Social Work at Temple. She recently received her ministerial license with the Brethren in Christ. She loves leading cells and advocates for community redevelopment of vacant land in the city through our compassion team, Development without Displacement. She lives in Northwest Philly with her husband Jeff and their children, Zach and Cori.