Church of the Transfiguration
Who We Are
Christian community, spiritual, inclusive and welcoming
The Church of the Transfiguration is a welcoming, loving community of believers. We offer a traditional Rite I service at 8:00 a.m. without music and a Rite II service at 10:00 a.m. with music and choir. Children's Education is held Sunday at 10:00 a.m. with the children joining the church service during the peace. On Monday there is Men's group at 8:00 a.m. On Tuesday there is a quilting group at 10:00 a.m. On Wednesday there is morning prayer at 9:30 a.m. followed by Bible study at 10:00 a.m. The first Wednesday of the month at 9:30 a.m. is Rite II eucharist. We welcome everyone and hope that you will come find out for yourself what a welcoming community we are . Please join us.
---
---
Our Services
Service Times
Sunday
08:00am

-

Rite I without music

10:00am

-

Rite II with choir, organ and piano

10:00am

-

Bible Study
Wednesday
09:30am

-

Morning Prayer Rite II
What to Expect
---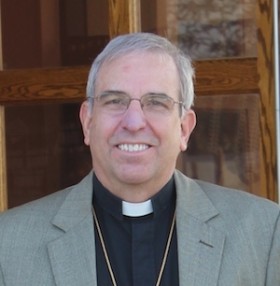 Bob Saik
Father Bob graduated from Bexley Hall Episcopal Seminary in May 2013. He was ordained to the priesthood on January 19, 2014. After a long career in the insurance field he decided to pursue his real passion of helping others. His goal is to build a strong church community that welcomes newcomers while reaching out to seek justice and peace. He delights in proclaiming and living the gospel by displaying compassion for everyone. He would love to welcome you into this inviting and supportive community of believers.
---