Church of the Resurrection
Where Contemporary People meet the Historic Faith
Odessa, FL
Live Stream
Plan Your Visit
Who We Are
Resurrection Oratory Parish an Anglican Parish within the Anglican Communion that is staffed and sponsored by the clergy who are members of the Anglican Union for the Propagation of the Gospel : An International Confraternity of Oratories that has oratory partnerships throughout the Anglican Communion. Resurrection is a faith community that truly has a global reach with ministries that have assisted thousands of people worldwide while being rooted in Tampa Bay.
About Us
Our Services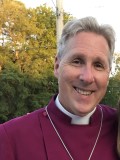 The Right Reverend Kevin Francis Donlon
Rector
An Anglican Priest for 30 years who has served in Tampa for 23 years. In addition to his parish responsibilities, he serves as the Assisting Bishop for the Diocese of Zanzibar and the Vicar for Ecclesiastical Affairs for the Anglican Union for the Propagation of the Gospel. He holds advanced degrees in Ecclesiology, Historical Theology, and Canon Law from St. Johns' University, NY, Oxford and Cardiff Universities, UK.
I'm here all the time! Beside Sunday services, we have Christian Ed, Mothers Union, Bible study, small group dinner...lots of stuff going on. Plus, my friends are here, and the preaching is intelligent, informative and engaging.