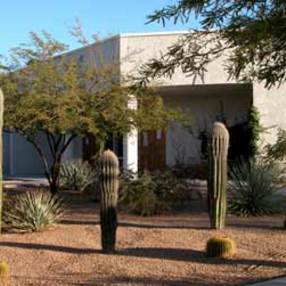 Who We Are
Diverse with ancient rites and today's faith
Theologically, politically, intergenerationally, and lifestyle diverse. Welcoming, affirming and hospitable. Open to everyone no matter where they are in their spiritual journey.
---
---
Our Services
Service Times
Sunday
08:00am

-

Holy Communion Liturgy

10:30am

-

Holy Communion w/Music
Thursday
10:00am

-

Weekday Holy Communion
What to Expect
---
Rev. Rick Wilson
Ordained a Priest in 1984 and received into the Episcopal priesthood on December 21, 2007. Became Priest-In-Charge of this church February 7, 2009 and installed as Rector on September 26, 2009. In a partnered relationship for 9 years. Sees the people of St. Matthew as a people of God being transformed by the Spirit of Christ to love and serve God and neighbor.
---
I came to this church during a difficult period of my life. I was welcomed, supported immediately and appreciated when I offered to help out. Now I've been here for almost six years and I'm extremely involved and so happy to be a member of this community! We have lots of fun sharing times at church, at each other's homes and out in the community. We do LOTS of external ministries! We are prayer-focused and we encourage everyone who wants to participate in worship, education, leadership or any other type of involvement to come join in. But those who prefer to stay laid back are respected for that also. Come give us a try; I'm sure you'll be glad you did!
Create an account or sign in to save your experience.
Go here? Tell us why you love Church of St. Matthew. Visited? Tell us what a newcomer can expect.