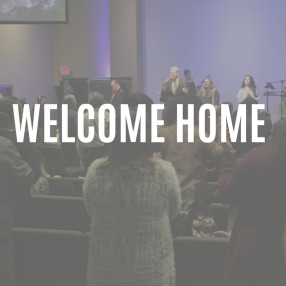 Who We Are
Christian; Spirit Filled; Relational; Loving; Family; Pentecostal; Sugar Land; Houston
If you've been following God your entire life, you're welcome here. If you're new to faith, you're welcome here. If you're not really sure you believe in God at all, you're welcome here. No matter where you are on the road to faith, we want to walk alongside you. Our hope is that as you join us on the journey, you'll discover a God who is active, alive, and at work in your life.
---
---
Our Services
Service Times
Sunday
10:30am

-

Sunday Morning Service
Thursday
07:30pm

-

Thursday Night Service
What to Expect
---
DuWayne Turnbow
Pastor
DuWayne is a graduate of Seminary (Indiana Bible College) with a Bachelor of Arts in Theology. He also is a graduate of Southwest Texas State (Texas State) with a Bachelor of Science in Computer Science. DuWayne is married to his lovely, sweet wife Molly. They are blessed with four wonderful children which are truly a bundle of joy and energy! With Kaitlyn, Andrew, Zachary, and Matthew life is busy but good! Currently, DuWayne and Molly are enjoying the journey of expanding the ministry in Sugar Land with a vision to continue making Jesus famous in individual's lives here as well as plant more churches in the surrounding areas.
---
My sister and her husband go to this church and one of the first things I noticed in CLC is the diversity- in age, race, occupation, family composition, etc. It creates a special atmosphere where any and everyone are welcome. My husband and I actually have our own home church https://lhhouston.church/ but felt blessed to have attended service here. Thank you for having us as your guests. We felt welcome.

I had the privilege of attending this past Sunday and I was really impressed with the service and all the wonderful people there. I will be going back!

This is a multi-cultural, worshipful church filled with God's presence. Loving and friendly the congregation and pastor recognize we're not perfect people and therefore aren't judgmental toward others. Love and acceptance are key words around here.

CLC is not just a church but truly a family. My wife, two kids, and I have been attending CLC for over 2 years now. This is where my daughter and wife have received the Holy Ghost and I'm so thankful for this church being a huge stepping stone in our family's future. This is our home and can't be any more thankful for Pastor Turnbow and family!!!