Who We Are
MISSION STATEMENT: Encourage and Care for People With the Love of Christ
Weekly Opportunities :
Sunday School
9:00 am
(All Ages Welcome)
Sunday Morning
Worship Service
10:15 am
· Bible Study
· Adult Hand Bells
· Children's Choirs
· Adult Choral Groups
· Baby Corner
· Blind Ministry
· Deaf Ministry
---
---
Our Services
Service Times
Sunday
10:15am

-

Worship Service
---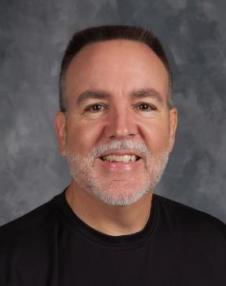 John A. Jameson
Pastor John Jameson was born in 1962, in Santa Monica, California, and was brought into God's family through the water and Word of Holy Baptism the next month. He moved to Jackson, Mississippi, in 1967 and returned to California in 1970. He lived most of his early life in Torrance, California, graduating from West Torrance High School in 1980. In 1984 he graduated from the University of California, San Diego, with a Bachelor's degree in Computer Science. He received his Master of Divinity degree from Concordia Seminary, St. Louis, in 1990. Pastor John and Vicki (nee Buesking) were married in 1986. Their children are: Michael, David, Johnny and Jade. Pastor John's first Call was to King of Kings Lutheran Church in Chesterfield, Missouri. He served there as Assistant Pastor from 1990-1992. He then took a Call to be Mission Developer and Pastor of Resurrection Lutheran Church in Crown Point, Indiana, from 1992-1997. For the last 17 ½ years, Pastor John has served as Associate (1997-2005) and Lead (2005-2014) Pastor of St. Mark's Lutheran Church in Eureka, Missouri. Pastor John's life-verse from the Bible is John 3:30 – "He must become greater; I must become less."
---
Christ Lutheran Church of Anderson if they have provided the ASL sign language interpreter for deaf worship service on every Sundays or Tuesdays, which one, please let me know about it.

[email protected]

This is the church I grew up in and served in from a baptised child to a parent along with my wife Lucille and Children Tim, Mike, Robin and Tammy. My work at J.C.Penney then transferred me to Kokomo, In while my children were yet young. My work and my life has then taken me from Kokomo to Indianapolis back to Anderson and Christ Lutheran where I lead the Senior Bible Class until the death of my wife in Anderson. My kids in Kokomo kept on me to move back to Kokomo. After that I met my wife Jean from Fishers, In where we attended Carmel Lutheran later with it's expansion to Cornerstone Lutheran. We also later live in Independent Living for three and one forth years. My wife then at last started having Dementia and we had to leave Independent Living and moved back with my youngest son Robin. Jean became worse and my health went badly because of no sleep and we then had Jean placed in Dementia care in Indianapolis closer to her family before she shortly passed away. I am still with my son in Kokomo and my health at 92 has improved greatly after a year. I still attend Redeemer Lutheran here in Kokomo about every week. I have always had a place and a prayer in my heart for my home church in Christ Lutheran. I get on my cell phone every once in a while like today Monday the 15th to join in with electronic worship with you. This is the second time I have replied afterwards. The Lord's blessings to the pastoral staff and the members of Christ Lutheran.