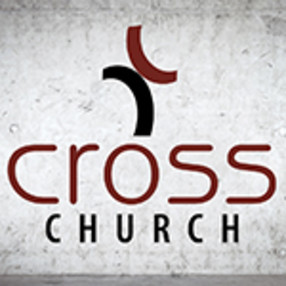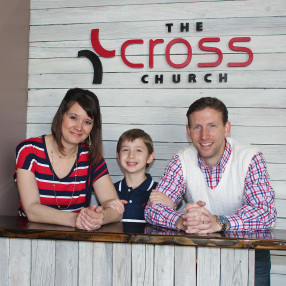 Who We Are
Exalting Jesus, Equipping the saints, and Evangelizing the lost.
The Cross Church is a Baptist church that is in affiliation with the Southern Baptist Convention. In short we are: Christian, Evangelical, Missional, and Reformed. Our churches mission and vision is simple:

We exist to: Exalt Jesus, Equip the saints, and Evangelize the lost.
We fulfill this mission by being:
The most Christ centered church we can be
The most worship centered church we can be
The most prayer filled church we can be
The most loving church we can be
The most biblically expositing church we can be
The most reforming church we can be
The most evangelistic church we can be
The most genuine church we can be
We are always looking for people who can work together with us to build a church that will glorify Christ. We would love to have you join us on this mission as we seek to raise up a people in this city for the glory and praise of Jesus Christ.
What to expect when you visit.
1. A Scripture driven atmosphere
The Christian church has been around for almost two thousand years, and has taken on many different beliefs and practices since then. We've picked up a lot of traditional baggage and doctrines that are not even mentioned in the Bible. Our church has decided to do its best at becoming a Bible dictated church. This is why we take a strong stand on the verse-by-verse exposition of God's Word. If you want the truth of a matter you have to go to the source. If you want to know what kind of church you should attend you need to know what the Bible says about church. Every Christian should want their church to be patterned after the biblical one. We sure do.

2. Praise and Worship that is exclusively CHRIST centered
We are obsessed with the person of Christ and His exaltation is all that matters to us. It is our goal to make Jesus the supreme end to all that we do. We believe worship should be firmly directed to the purpose of the honoring and praise of Jesus Christ. And we believe we best accomplish this through a worship style that is primarily contemporary.
3. A people who genuinely love you
We believe love is what builds a great church. Love for Christ, love for His church and love for our city. It is our mission as a church to show the love of Christ in a real and lasting way to all people no matter your ethnic, social or spiritual background. Yes, we even love you!
4. A place where you can come as you are
People always ask: "What should I wear at your worship service?" Our response is always the same; "wear what you believe is appropriate for worshipping Jesus." For some that is a suit and tie. For others it is a tee-shirt and jeans. Just remember coming to church isn't about how we look to others; It's about what we are bringing to Jesus: worship.
---
---
Our Services
Service Times
What to Expect
---
Dan Hager
Lead Pastor
Dan was born and raised in North Carolina in a pastor's home. At the age of 16 he began his lifelong pursuit of God and ministry. Over the last sixteen years he has traveled and preached in most of the United States and finds his greatest joy in knowing Christ and making Him known. In 2014 Dan, his wife, Ahnah and their son Caden moved from Nashville, TN to become the pastor of The Cross Church. "It is my mission in life to help open the eyes of all who would see the glory and majesty of Christ: that people of all ages and places would know and see that Christ is ALL!" "Eyes that look are common, eyes that see are rare." J. Oswald Sanders
---
Pastor Dan's passion for Jesus is contagious; here, you will find genuine Christian hospitality and are guaranteed to feel welcome. There's no "greeter" at the door or "greeting time" during the service; instead, people tend to hang around before and after the service giving to one another those rare gifts of time and a listening ear. (Which is NOT code for "they'll try to trick you into joining.") Dan and his wife lead in our "policy" of "just love everybody" and trust Jesus with the details of church growth. You will find genuine, reviving Christian community plus theologically "meaty" but practical sermons. We're small (so far; just starting) but don't be put off by that; it's definitely not the most important thing about church.

I love our church and am thankful to be part of Christlife Community :)

I really enjoy being a member of this church because the focus is on Christ, and He is at the center of everything that we do. You really feel like you are part of a family at Christ Life, a family who is all about magnifying Jesus.