Christ Chapel Mountaintop
Who We Are
A Church of Many Nations and Many Locations
Christ Chapel Mountaintop excels in moving people towards God's agenda for their lives. From vibrant worship to cultural diversity, Mountaintop has something for everyone. Are you looking to answer a call to ministry? Be sure to visit our college, www.pneumacollege.com, to get your B.A. in Biblical Studies in only three years.
---
---
Our Services
Service Times
Sunday
08:45am

-

A 1-Hour Early Service

10:00am

-

Pathways Discipleship Classes

11:00am

-

Early Afternoon Service
What to Expect
---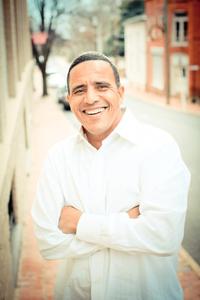 Rob Seagears
Rob Seagears founded Christ Chapel Mountaintop, which meets in Manassas, VA. This work began in October 2004 and now has close to 400 people that call Mountaintop home. Mountaintop is a multi-cultural, multi-ethnic congregation of Christ followers who are dedicated to follow a C3 model of Communing with God, Caring for one another, and Connecting to their world, to fulfill the Great Commission and Great Commandment of Jesus Christ. Rob also serves as the Church Development Director of the Potomac District of the Assemblies of God and is responsible for the overall strategy and oversight of new churches planted in Maryland, Virginia, West Virginia and Washington D.C. The Potomac District Council of the assemblies of God represents 320 churches which network cooperatively to plant new churches. He has been instrumental of the planting of new works in Ghana, West Africa, El Salvador and currently Madrid, Spain. He has served formerly, on the Board of Directors of Christian Stewardship Ministries, and is now an active member of the Board of Directors for Body and Soul Fitness- an international exercise program for men and women. Rob also served as a Chaplain for Major League Baseball with the Potomac Cannons affiliate of the Washington Nationals. In his spare time he finds great joy working with the Gainesville Basketball Association, Gainesville Little League and Gainesville Grizzly Football league. Rob is a graduate of Valdosta State University (MPA) and has fifteen years of extensive healthcare administrative experience. Rob, his wife Linda and their four beautiful children reside in Northern, VA.
---