Who We Are
A community of Christian faith offering hope, healing and hospitality.
We are diverse in our theological and social positions but find that being together in worship, fellowship and service is more important than uniformity in the belief and practice of our faith. We pray to let Jesus be our guide as we seek to love God and our neighbor as ourselves.
---
---
Our Services
Service Times
Sunday
10:00am

-

Holy Communion, live-streaming during pandemic
What to Expect
---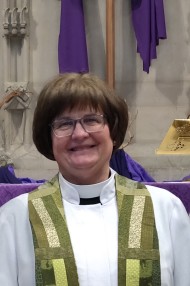 Robin Teasley
Rector
The Rev. Robin Teasley has served Christ and Grace since March of 2018.
---