Chelwood Christian Reformed Church
Chelwood Christian Reformed Church
Belong, Believe in Jesus, Become like Christ in the Holy Spirit's power
Albuquerque, NM
Who We Are
We are a missional church offering a family where you belong, an invitation to believe in Jesus, and encouragement to become like Christ through the Holy Spirit's power.
Come join our growing family!
About Us
Our Services
Leadership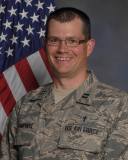 Joe Kamphuis
I am a husband, father, son, brother, dog owner, pastor, and Air Force chaplain. I am a follower of Jesus, and through God's word I seek to know Him better.